sophia tweed ahmad
she/they
b. 1996 Wapato Valley
is an experimental dancer and songwriter.
a queer child of pakistani and norwegian diasporas. her score-based choreography bleeds improvisation and raw reverberations in the body harnessing voice prayer - their choreography has been presented by
Ten Tiny Dances,
FLOOR
&
The Mothlight
. she has performed at
Revolve Gallery
,
New Expressive Works
,
Shaun Keylock Studio
&
The BeBe Theatre.
creating scores+soundscapes, drawings and capturing moments with analog film enhance her movement creation process. collaboration is their favorite artistic process. collective care & diverse dance cultures are central to their dance research. find them at capoeira rodas, contact jams, filming site-specific dances and working with multi-cultural youth.
she has learned from lineages of improvisation, release, contact improvisation, flying-low & capoeira. her most influential artistic teachers are
idelle packer
,
allison jacks
&
eduard tamayo.
she has worked with children for a decade now, child energy is one of the greatest teachers for sophia.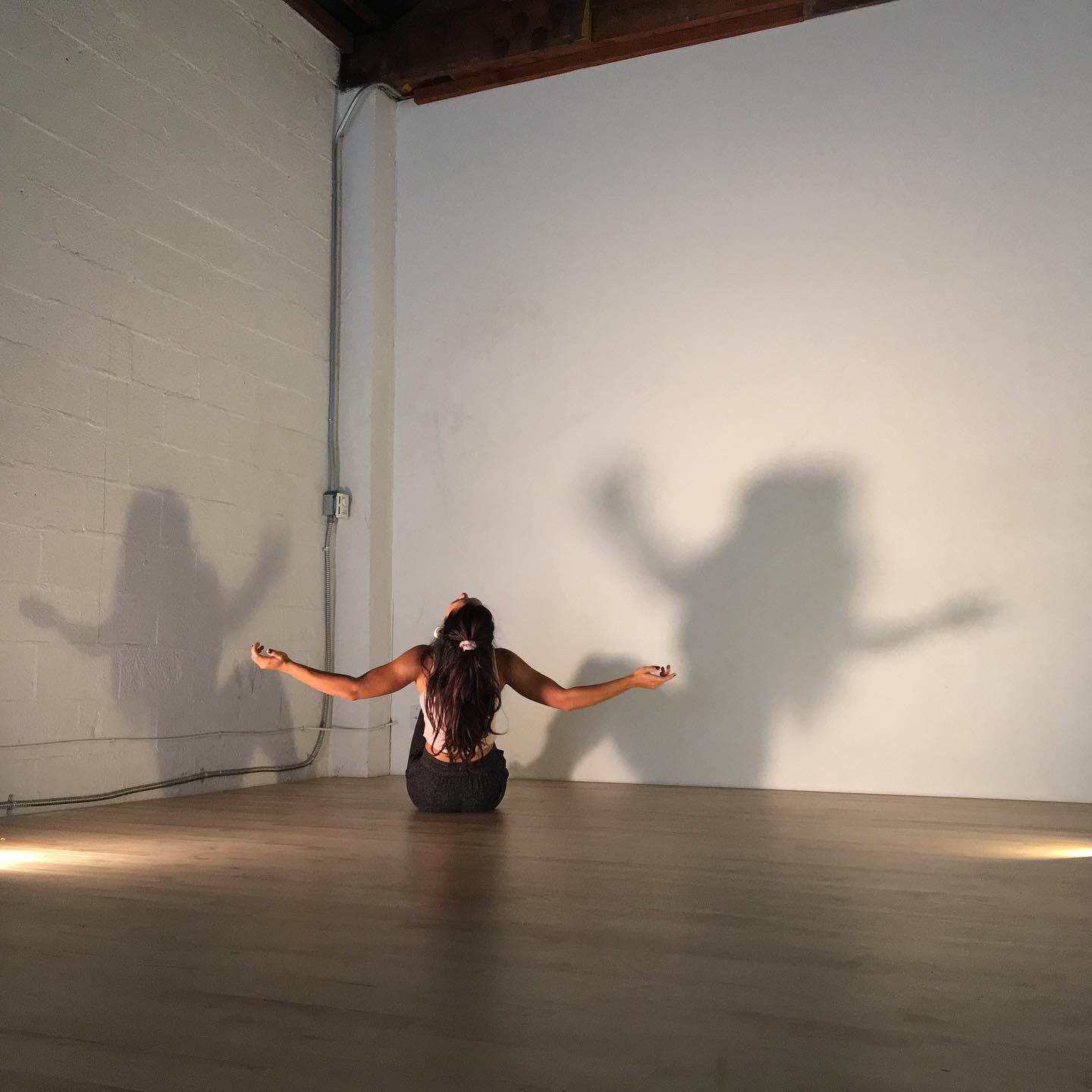 self-portrait at FLOCK, 2019
as my families roots have been transplanted, over time my names slowly shifted to fit in the mouth of english. assimilating and disassociating from roots. from the information i gather, my truest rooted name is sophia tvedt sanori, one that is warming up in my being, slowly becoming reclaimed..
sophia in celestún, méxico taken by her partner austin, 2021
sophia tvedt sanori

the great granddaughter of stargazers & landtenders,
the land of five rivers
,
the northern way,
peace be upon you,
hot afternoons,
chai, chai and more chai,
assalamoalaikum,
piano fingers,
dewy mist from the sea.
I am the daughter of magicians
of aroma and spices,
rose parents whose thorns protect,
love travels by gift of nourishment & sustenance,
webbed in the vast bodyscape bridging time and memories, we are sophia tvedt sanori.
sophia tvedt sanori

////////////////////////////////////////////////////////////////////////////////////////////////////////////////////